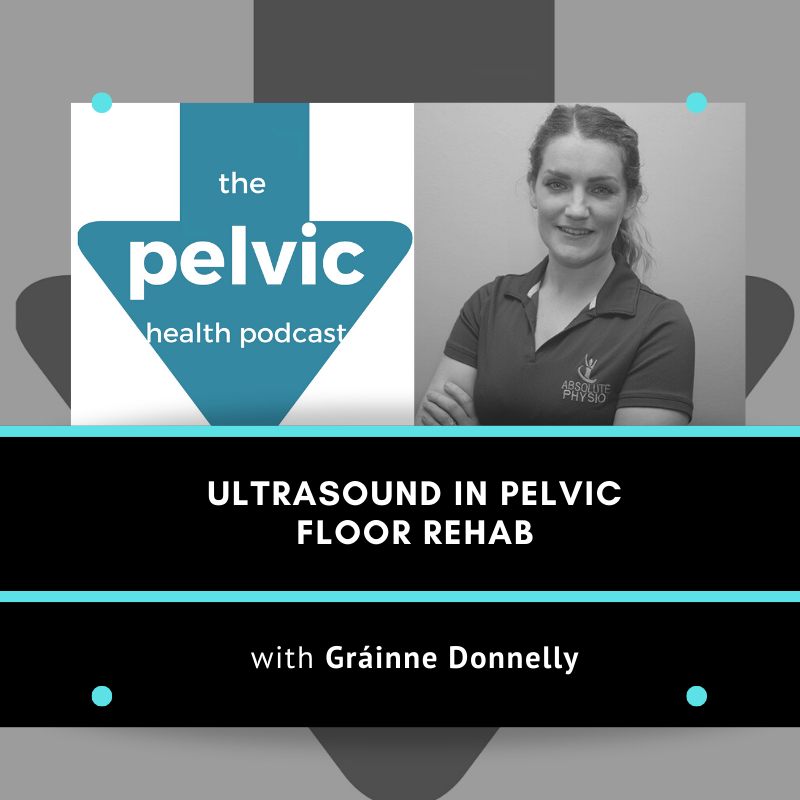 Gráinne Donnelly is back and we completely nerd out in this episode on all things transperineal ultrasound in assessing and treating pelvic floor dysfunction in women. From 2D to 4D, scope of practice and all the fun measures you can do. Enjoy our excitement that we just cannot contain. #nerds
If you missed her last episode, head back to April 2019 to listen to her, Tom Goom and Emma Brockwell discuss their guidelines on return to running in postnatal women.
Guidelines for reprocessing ultrasound transducers 2017
Bio from her website - Absolute Physio:
Gráinne is an Advanced Physiotherapist in pelvic health. She graduated from the University of Ulster in 2008 with a Bachelor of Science Degree in Physiotherapy. She specialised in Pelvic, Obstetric and Gynaecological physiotherapy in 2010 undertaking extensive post-graduate training and completing the Postgraduate Certificate in Continence Practice at the University of Bradford in 2018. Gráinne is currently completing a Masters in Advancing Healthcare at the University of Ulster and is aiming to complete this in 2020.
Alongside her private practice, she continues to work part-time in the NHS where she is the team lead for the pelvic health physiotherapy service across her local health trust.
Gráinne became particularly interested in the assessment and treatment of Diastasis Recti due to its prevalence and associated implications with her clients. She also teaches health and fitness professionals about the assessment and management of Diastasis Recti.
Gráinne co-authored the internationally recognised "Returning to running postnatal - guidelines for medical, health and fitness professionals managing this population" as well as publishing her conference presentation "Diastasis Rectus Abdominis - physiotherapy management" from the 2018 Pelvic, Obstetric and Gynaecological Physiotherapy Conference. Gráinne regularly presents at conferences around the UK and Ireland on topics related to pelvic health and well-being. She uses real-time ultrasound for pelvic health and is involved in training courses for physiotherapists.
Grainne is the Chair for the Pelvic Obstetric and Gynaecological Physiotherapy Northern Ireland specialist interest group as well as a member of the Ulster Gynae Urology Society committee.
Gráinne is also a fully certified PINC and STEEL cancer rehabilitation physiotherapist and co-founded a non-profit service in N. Ireland called SPARK Cancer Rehabilitation. She also co-founded WHITE Circle, an educational pelvic health platform to empower women to safeguard their pelvic health.