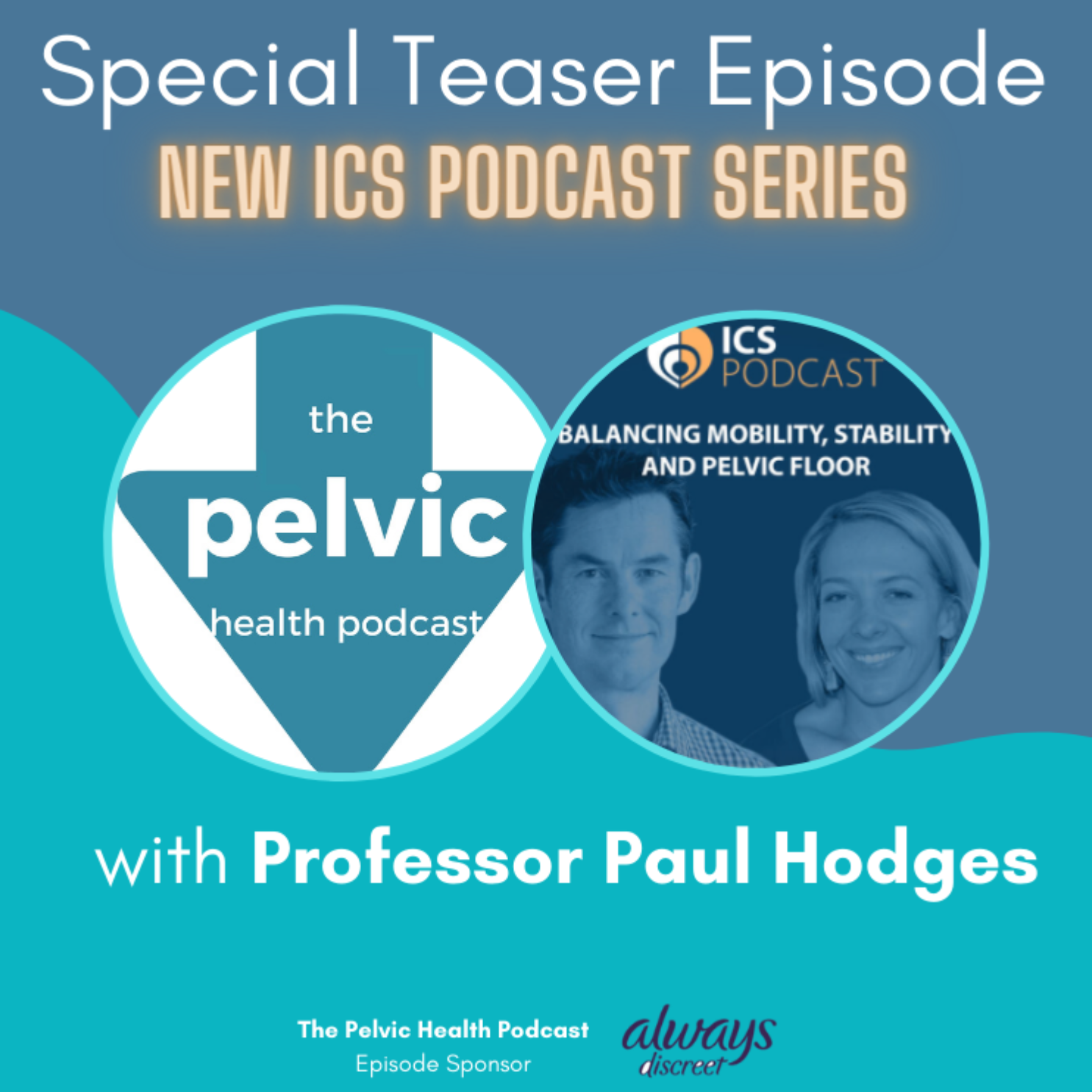 The International Continence Society Podcast is coming!
On behalf of the ICS Institute of Physiotherapy, I had the pleasure of interviewing Professor Paul Hodges for Episode 1 on Balancing Mobility and Stability within the #pelvicfloor and am excited to be able to share some of it here first. This episode on The Pelvic Health Podcast is only half of our discussion - you can catch the entire episode as of June 1 (2021) on the new ICS Podcast through their website and all major podcast platforms like iTunes and Spotify. The ICS Podcast series line-up is not to be missed and aims to highlight the amazing speakers in pelvic health that will be presenting at this year's ICS Virtual Conference on October 14-17.
So sit back and get ready to be floored by only some of the wisdom of Prof Paul Hodges on concepts and research on pelvic floor muscle stiffness, movement, pain, strength and so much more. Don't forget to look for the new ICS Podcast in June to listen to the rest of this episode and so much more!
Thank you to Always Discreet for sponsoring this episode of The Pelvic Health Podcast.