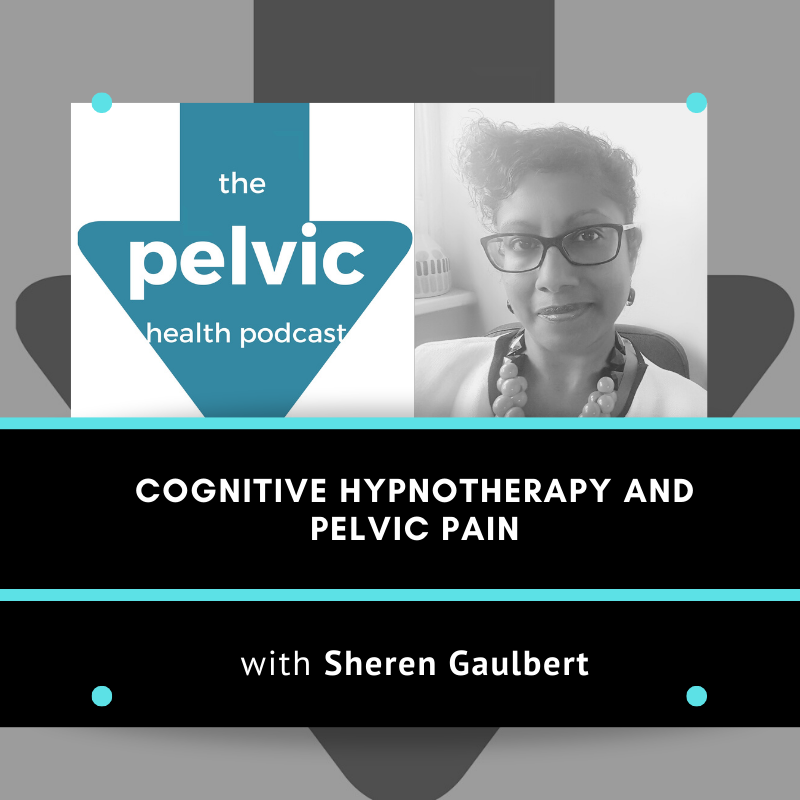 This episode will blow your mind! I admit the word "hypnotherapy" really threw me but you have to listen - especially if you are a #pain #science nerd, have #pelvicpain, or treat those with pelvic pain. Sheren Gaulbert has extensive knowledge in the pain science field and brings a very large piece to this puzzle.
Sheren Gaulbert was diagnosed with unprovoked vulvodynia in 1999 after a lifetime of intermittent pain and comorbid conditions. With frequent episodes of fainting as the pain worsened, and mobility affected, she stopped working altogether.
10 years on from diagnosis and unsuccessfully trialling different treatments, she stumbled across self-hypnosis and later Quest Cognitive Hypnotherapy (QCH), starting her on her journey toward freedom. Her curiosity to find out why it was working and how she could help others, led her to seek out further training for a better grounding in pain neurophysiology, and to understand best practice models from current, up-to-date treatment methodologies and pain science.
Sheren has a specialist interest in female and male pelvic pain and is now a Trustee of the Vulval Pain Society, She hosts VPS webinars with specialist vulval pain clinicians, and you will find a selection on YouTube.
Sheren is currently working on the Pelvic Pain Toolkit, which includes short information videos, with Pain Toolkit founder Pete Moore. This will be released later in 2020.
Sheren also runs CPD courses for health professionals and one-to-one mentoring for clinicians ready to learn from different modalities to provide better care. She encourages a multidisciplinary approach to pain management (and for some complete relief), and an effective treatment plan which treats the individual – the whole complex person, considering their values, beliefs, expectations, cognitive evaluations, contextual, cultural factors and more.
She is also founder of the Break Through Pain Programme: a tailored, collaborative and action-orientated approach which utilises the Cognitive Hypnotherapy framework to help each unique individual experiencing persistent pain, start living a better quality of life, more comfortably doing more of the things that give them joy.