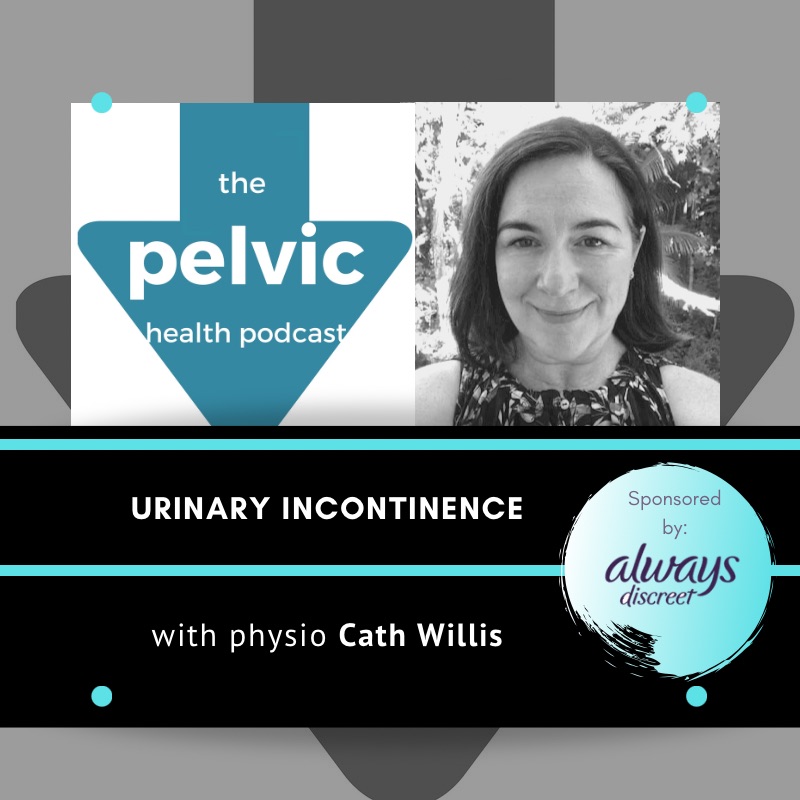 Today is an extra special episode! We have physiotherapist Cath Willis back (go find the episode on breast health from April 2018) to talk about #bladder leakage, or technically known as urinary incontinence. She breaks down the types and causes for urinary #incontinence, what physiotherapists look for as part of assessment and ways we can help treat this, as well as understanding the importance bladder leak protection products such as Always Discreet.
Not only is Cath a wealth of clinical knowledge in her roles as a pelvic health physiotherapist for Queensland Health and Movements Solutions Physiotherapy in Brisbane, she was our previous Chair of the APA's Women's, Men's and Pelvic Health National Group, is the New Chair of the APA's National Advisory Council, and teaches the undergraduate Gender Health subject to physiotherapy students at Australian Catholic University in Brisbane. 
On that note, I want to say a very big thank you to Always Discreet as this entire episode has been made possible by their support.
For more than 30 years across the world, Always has been helping women with their menstruation needs thanks to its comprehensive line of period pads and liners. The brand gained global accolades for some of its previous topical campaigns, including "Like A Girl" and "End Period Poverty."
As a brand, Always' purpose has been to empower and help females everywhere live life to their fullest potential. Not only have they created a superior line-up of bladder leak protection products called Always Discreet, they have helped to educate women around the globe about the help from doctors and physiotherapists available for bladder leakage rather than just telling women to use their products and ignore it.
But, what makes the Always Discreet range so great?
It's specifically designed for incredible protection from bladder leaks (vs. menstruation needs)
It features breakthrough technology via a super-absorbent core that turns liquid into gel and locks in odours
Its products on the range are surprisingly thin and discreet, helping you feel more comfortable and confident going about your everyday life
Now sit back and enjoy!